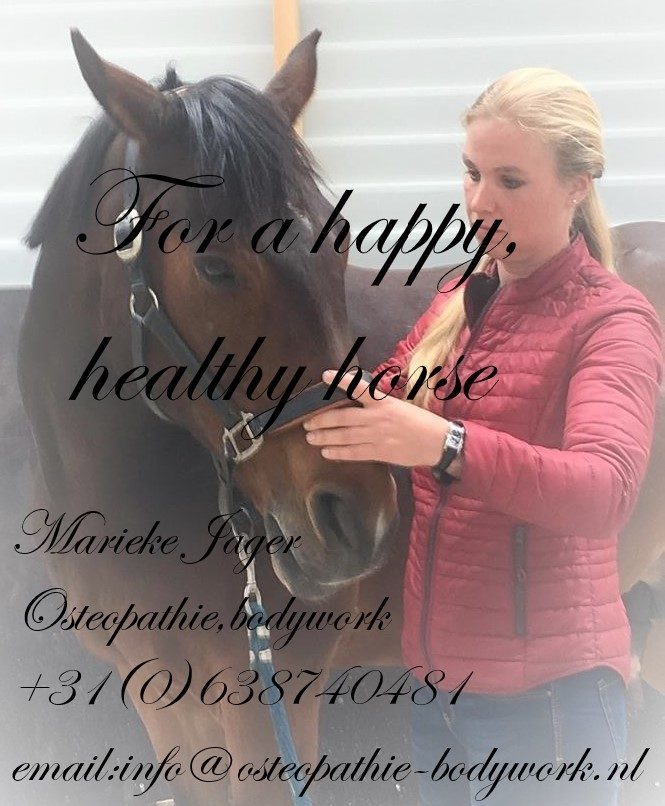 my facebook account is more up to date then this website so have as well a look at:
https://www.facebook.com/Osteopathie-bodyworknl-380190122755852/
www.instagram.com/osteopathie_bodywork.nl 
about me!

In my time as a rider,(practically my whole life 😬) i rode a lot of "special ones".. I explicitly don't use the word problem horses, because in my opinion all of them where just misunderstood by their previous riders. With a lot of patience, overthinking and bodywork they got back on the right track again.
This experience, together with the studies of course, helps me enormously with the treatment of the horses nowadays!
In my treatments i always try to explain to the owner some more about the body, mind and correct training of the horse.
Because in the end we all have 1 purpose.. to keep/make our horses happy and healthy!
I'm based in Holland, on a regular basis in Ireland,Belgium and happily travel anywhere!
Marieke Jager +31(0)638740481 Email: info@osteopathie-bodywork.nl
some before and after pictures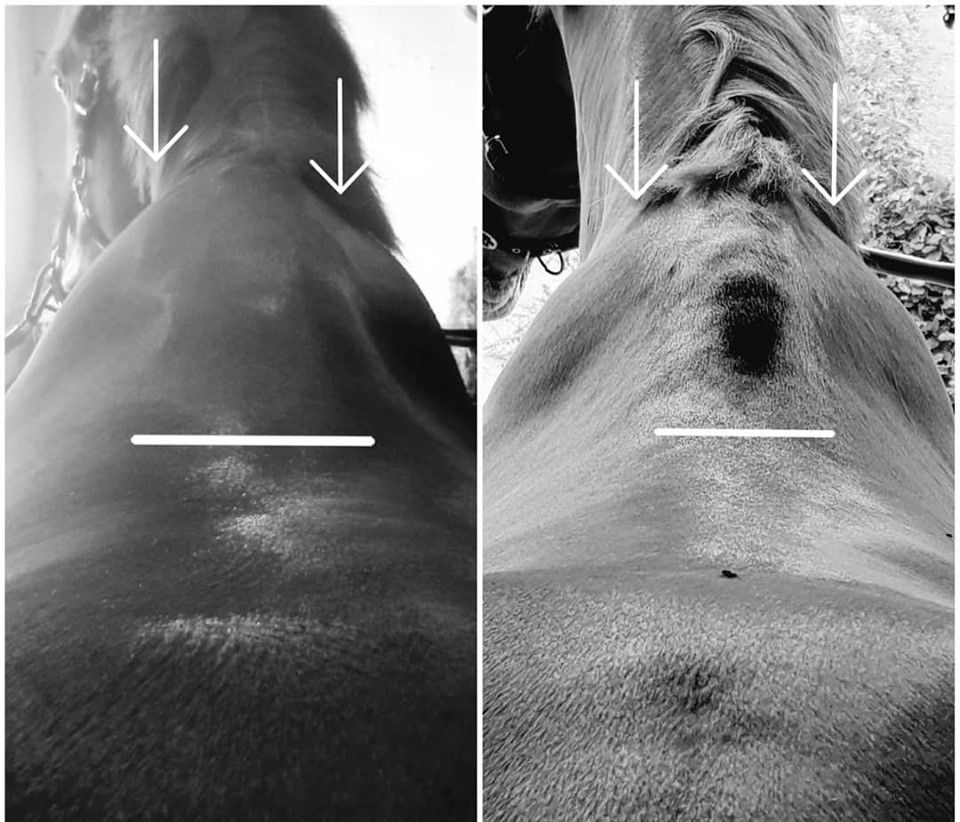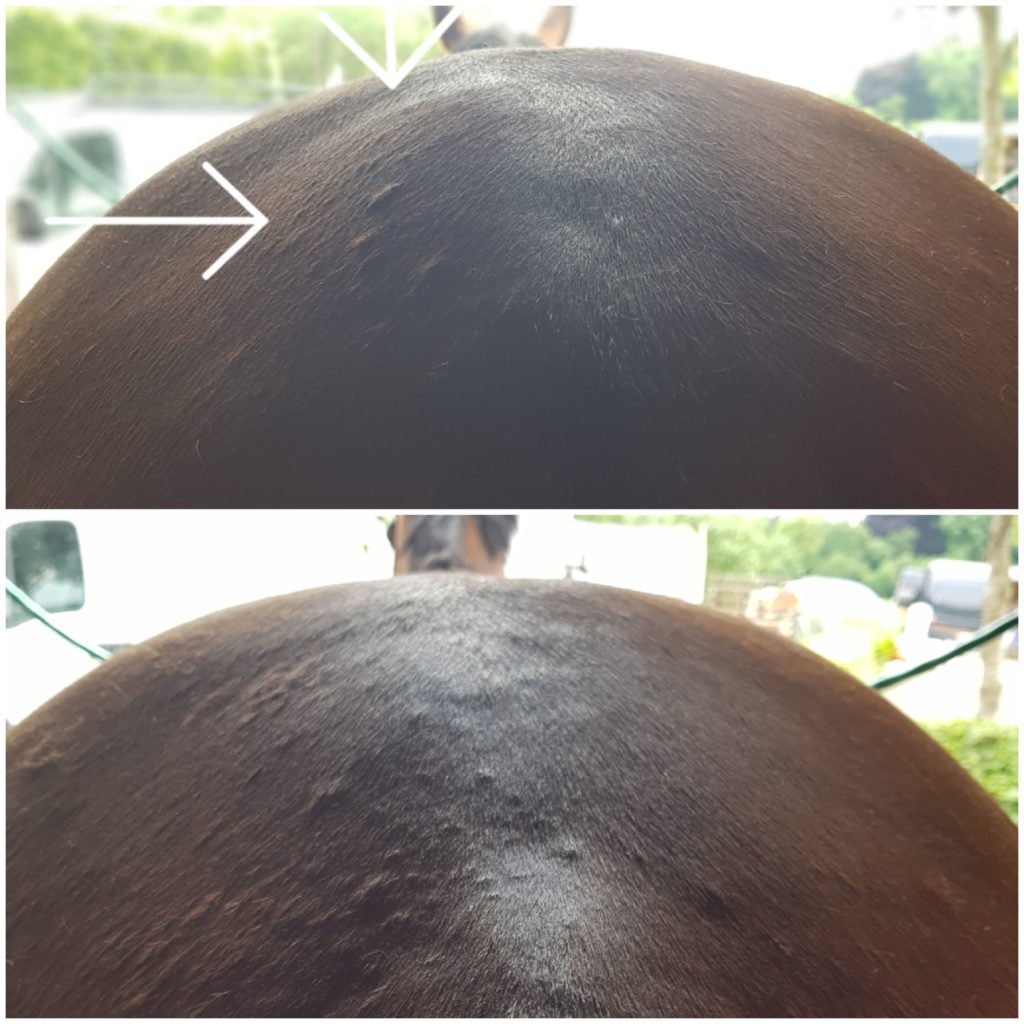 Something to think about…